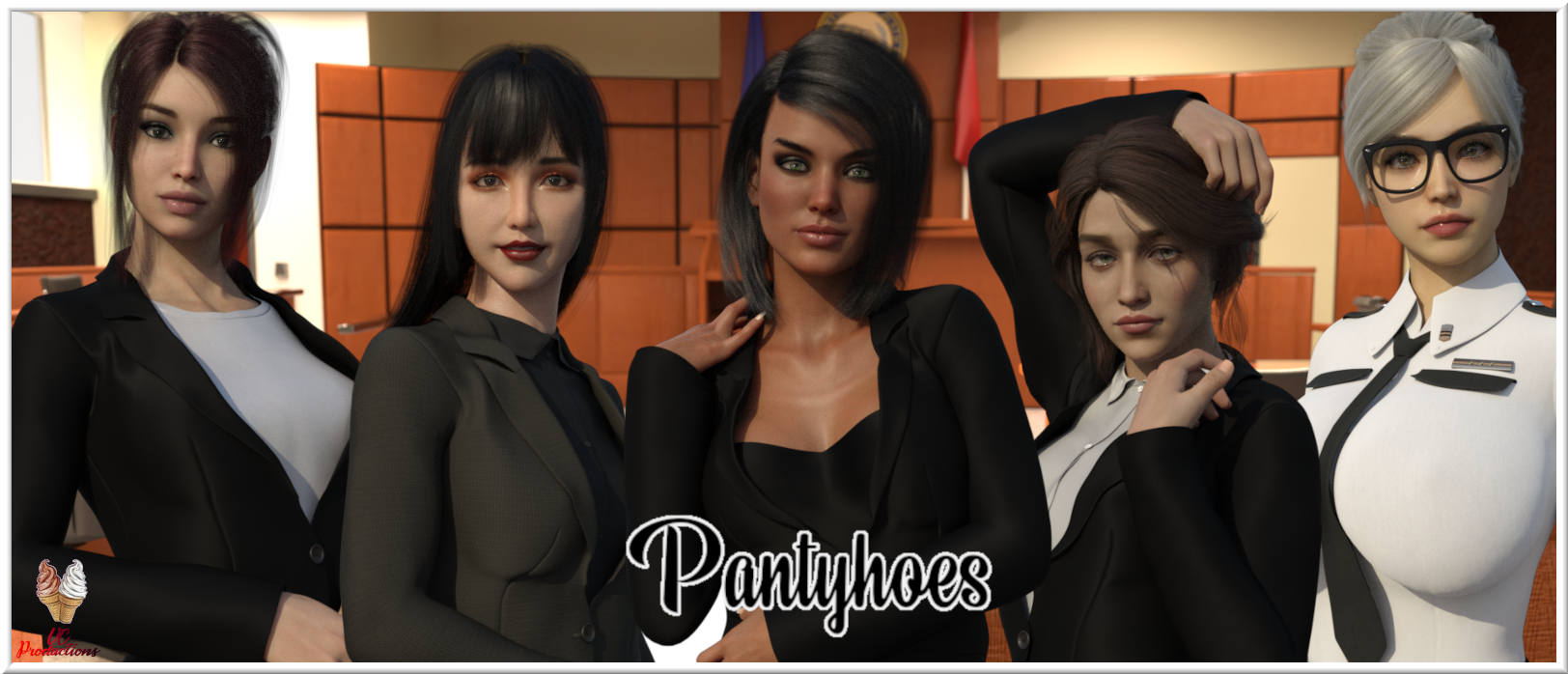 Stockings
Robert, a young graduate, is reunited with his dad John Shilling, owner of Shill Publishing, a small but successful publishing company. Robert's hopes for an easy internship are wiped away when his dad leaves him in charge of the company- which has been losing money for the past six months. Being the only man in the office, Robert has to figure out the secret behind his father's failing business- before the auditor does.
Visual Novel - Can you stand up to the ladies of SPH? Then play the interactive version.
Characters:
Robert (Main Character): A fresh MBA (Master of Business Administration) graduate. A bit of a party head, Robert's life is turned upside when he is left in charge of his dad's flailing company.

John Shilling: Robert's father and the CEO of Shill Publishing and Holdings (SPH). A tall, intimidating, no-nonsense man, John knows how to get what he wants and has a knack for funding successful ventures.

Kimberly (Kim) Taylor: John's executive assistant and mistress, Kim has always relied on her looks to get what she wants. Robert discovered her and John having an affair, which led to a divorce and Robert living with his mother full-time.

Mai Amaya: SPH's in-house accountant and front desk secretary, Mai is an organized, studious woman who has little experience with men. She is sincere and earnest, which can easily be mistaken for being flirtatious.

Alyssa (Lisa) Rogers: Customer service representative for SPH, Lisa spends most of her time on the phone taking and resolving customer complaints. An outgoing, cheerful person, Lisa's tempers often gets her in trouble with high-profile customers.

Isabella (Bella) Cole: IT(information Technology) Specialist for SPH, Isabella is responsible for any technical issues for SPH's properties. A workaholic, Bella is usually unresponsive until she's had her morning coffee.
Purchase
In order to download this comic you must purchase it at or above the minimum price of $3.99 USD. You will get access to the following files:
Pantyhoes for PC- Hotfix 1&2
701 MB
Pantyhoes for Mac + Hotfix1&2
666 MB
Pantyhoes for Linux Hotfix 1&2
674 MB
Comments
Log in with itch.io to leave a comment.
Will this one have Pregnancy as well?
The game really needs work, specially in the saving area
Choose no when prompted or it will return you to the main menu.
It's a very weird Harem path when the girls don't want to share or there are no options to avoid confrontation.
There are no better choices for that matter.
I don't think all the charm in the world is gonna save him from ruin.